As you may have heard, the KDE release structure is evolving. The process is already well under way, with the second beta of the reusable KDE frameworks and first beta of the next-generation Plasma workspace already released.
Please note that while usable, Plasma Next is definitely not yet ready for production. For the adventurous, everything needed can be found in the KDE overlay.
If you do decide to try it out, feel free to file bugs, send pull requests, or just drop us a line on mail/irc with your feedback. It's definitely appreciated, and numerous improvements have already been made thanks to efforts of our users.
Otherwise, enjoy the screenshot and stay tuned for the next release.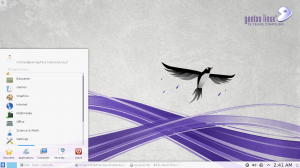 Leave a Reply